Create your accurate augmented reality model as effortlessly as having a sip of coffee with ARindu's new Android app.
ARindu is genie that brings your 3D dreams into (augmented) reality. Be that as it may, ARindu is far more than an application with virtual output; it's a dream engine that nurtures innovation. The world of augmented reality is a galaxy of twinkling stars sparkling with creativity. Our platform has been designed for industries, artists, creatives, and ordinary users to bring their 3D models into reality and not a mere reality but an augmented reality.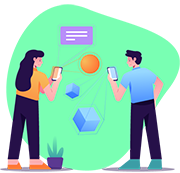 Sharing AR, Simplified
---
You're a few finger touch away from creating and sharing an augmented reality experience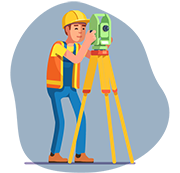 Millimeter Accuracy
From tape measuring a simple chair to calculating a height of a towering wall, ARindu's augmented reality experience helps you measure and calculate with confidence.
Simple as a sip of coffee
Unlike many other applications, turning a model into AR in ARindu is as simple as drinking a sip of coffee. First, you need to upload a GLB model then…wait, that's it!
Brilliant yet Affordable
Augmented reality experience has never been so affordable. With ARindu platform accomplish more with less budget.
Who is Arindu For?
Anyone with an idea in mind and an eye for future can benefit from ARindu. It's the imagination and creativity that define the use of this platform. Think about a creative idea in your line of work, create a 3D image of it, and then give it a life. We are here for you to execute your ideas into augmented reality. Here are some of the fields where ARindu comes in handy.
How can we use ARindu?
---
ARindu is a platform to display 3D models with AR technology. Select a model from the gallery or click on the link sent to you by a friend. Once the camera of your device is active, move the device slowly to let the AR detect the surface on which you want the model to be displayed. A grid is created on the surface. Just then only by taping the ARindu is ready to show the AR Model on the grid.
If you are a designer, design your 3D model. Then convert it to a unit file either by using a free software called Blender or trying to use any other ways to convert. By a unit file we mean the file in which the texture and material are embedded. Finally upload your model to your panel to be visible for all the others.
---
Follow the steps below to display the 3D AR model:
---
Select the 3D model from the gallery
You can also select the 3D model by a link your friend sent you
Move your device slowly to detect the surface
A grid will be formed on the surface
touch the grid to place them model on the surface
Move the model with your finger
You can also rotate the model by rotating your two fingers
Who will be Arindo users?