From 2D to Augmented Reality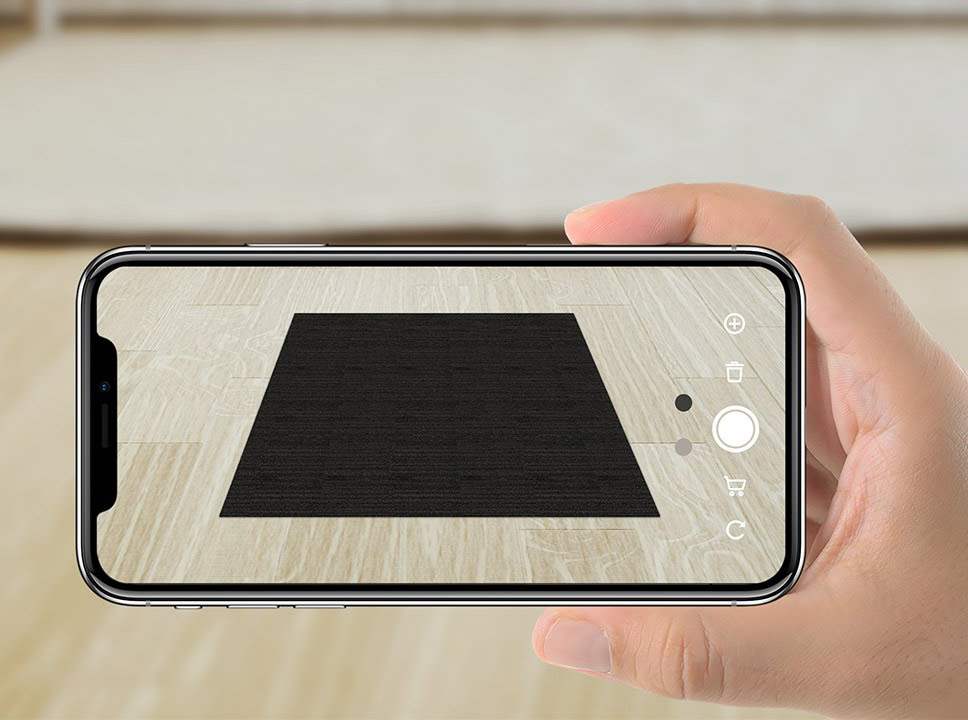 Present and Sale with 2D Models; a Step Further
Two-dimensional models are mostly addressed as patterns rather than models. However, there are a large number of 2D models designed on daily basis. These models include a wide range of products that with the help of AR, can be projected on different surfaces. Examples of these models include wallpaper, carpets, rugs, curtains, tattoos, flooring, tiles, paintings and the like. Without the cost of converting 3D models into AR, the projecting process is easy. By employing AR technology and using the product photo, presenting and selling the products has never been easier! Below are some of the industries where AR complements 2D models in playing a highly cost-effective role in presentation of the products.
Carpeting; a Dream Come True for Do-it-yourselfers, Sales reps and Interior designer
Is the carpet you are going to buy placed under the sofa? How are you going to choose the right size carpet for the flooring of your room? Which design and pattern is more in harmony with your furniture? Is your desired rug offers true accent and contrast for your study? ARindu solve all these problems. 2D products and artifacts can easily be turned into an augmented reality models. It doesn't matter if you are a do-it-yourselfers, a sales rep or an interior designer, it is not easy to get sample of the product to use it for try-on; however, thanks to AR, you can try different size flooring options with different coloring, patterns and designs. Even if you are finding this AR models useful for your business, ARindo is here to provide you with a hassle-free solution to help you and thereby your costumers.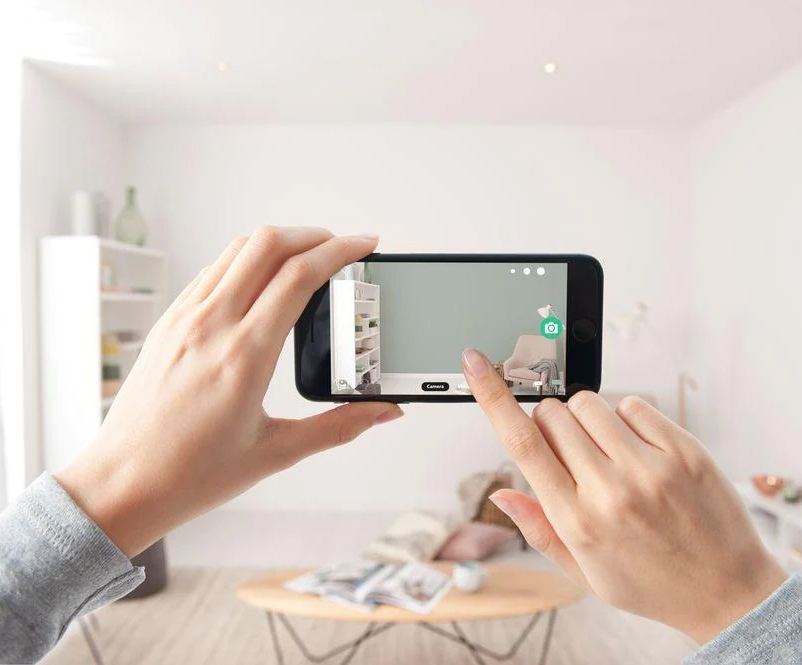 Walls and Paintings; Color, Shape, Size
Have you ever chosen a pattern for of wallpaper and after seeing it on the wall, you are utterly satisfied with the result? In this case, you are an exception and you should be proud of yourself for the fabulous visual vision and imagination you have. Obviously, it is not easy to visualize what the wallpaper or wall color will look like after the purchase. These products, like carpets, do not need to be converted and made into a 3D model before turning into AR. Therefore, both the end user and the businesses can rely on AR to benefit from augmented reality models that bring about convenience and comfort.
Tattoo; Make Sure of What You Want
Try before you decide! Using ARindu augmented reality technology, tattoo artists and even customers can see the tattoo they intend to do on their body before it is executed; they can modify the tattoo and change the size. Also, the tattoo artist can fix the model on the desired area and carry it out with the outmost precision. Thanks to augmented reality you can maximize your control over tattoos on your body.