Augmented Reality in Interior Design
AR in Interior Design
No matter how good your eye for style is, you have to take lighting, shadows, colors and all the surroundings into account to reach your desired outcome. That's where Augmented Reality comes in handy. It's simply easier to use AR and project different interior design scenarios right for the place. Almost all industries need to personalize their products and services for the costumers. According Epsilon, 80% of consumers are more likely to do business with a company that offers personalized experiences. That in interior design goes even further and thanks to the companies like IKEA and Home Depot, AR plays a major role in this industries. Let's discuss the other benefits of Augmented Reality in interior design.
No Worries for Lighting, Shadows and Colors
As mentioned above one of the most important benefits of AR is that you can simply envision the item in the exact environment. Looks in real life has always been a great challenge for those working in interior design industry. Even everyday customers have trouble considering colors and sizes of the items to be purchased. AR mixes virtual and real worlds and bring a 3D model of the item into the real space. This is why nowadays many furniture companies have invested on Augmented Reality. To boot, did you know that 71% of customers would make more purchases if they were able to use AR to visualize the items?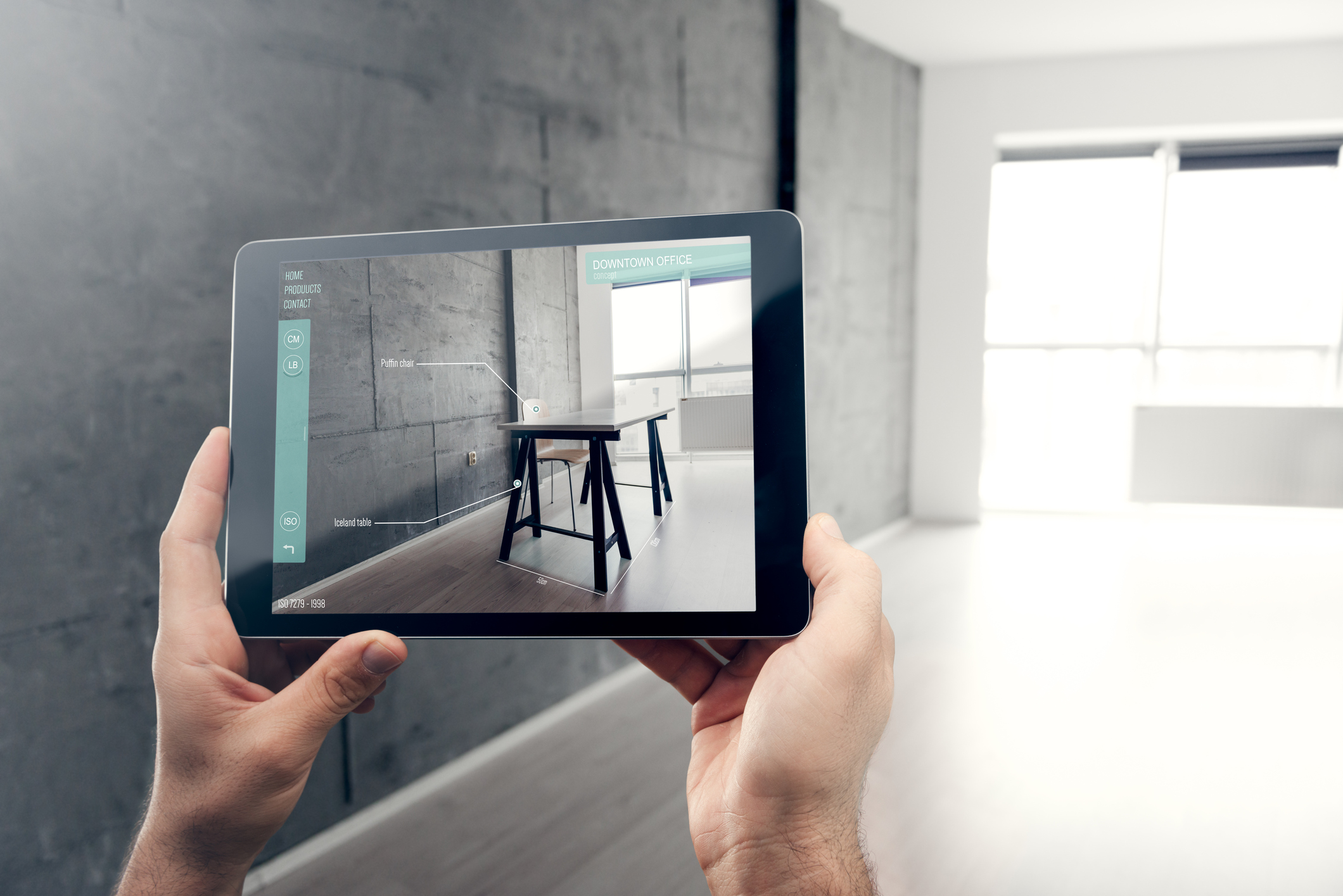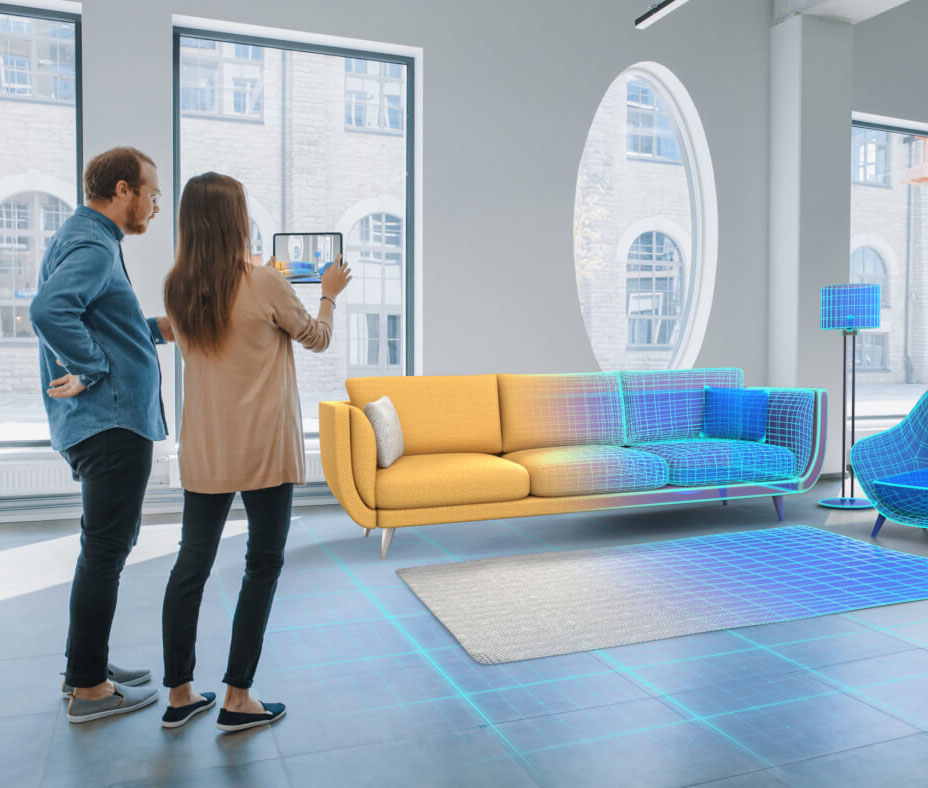 AR with Recommendation
As mentioned above you can put your 3D model in the real environment to see how the item will look and fit but frankly this – while important – is nothing new. However, the future of online shopping is now that simple. In the future, even recommendation will based on AR; at least, this is what experts in the filed tell us. Head of AR/VR Shopify shared a video on his twitter account to give us a peek into what the future of AR shopping looks like. In this video, AR uses recommendation to add clocks and home accessories to the room. You can even get tons of inspiration for what you are going to do with your space. The world of AR is a magical one where almost any object could be envisioned in the comfort of your home. 
AR with Less Returns
Everybody knows about the importance of trying an item before buying it but this is not always possible; you can't try a flooring option before buying it. This is where AR comes especially into your mind. However, if you think that's all there is, you should meet how satisfied the sellers are when it comes to AR features. We have already elaborated on the importance of AR for e-commerce but still even if you are an interior designer or even if you look for designing for your own house, you wouldn't like to miss the marvelous feature of trying your desired décor before buying it. To be perfectly honest, this feature is really fun for those who only need to try it because after all, you would like the idea of transferring your space to 3D and run wild with it, wouldn't you?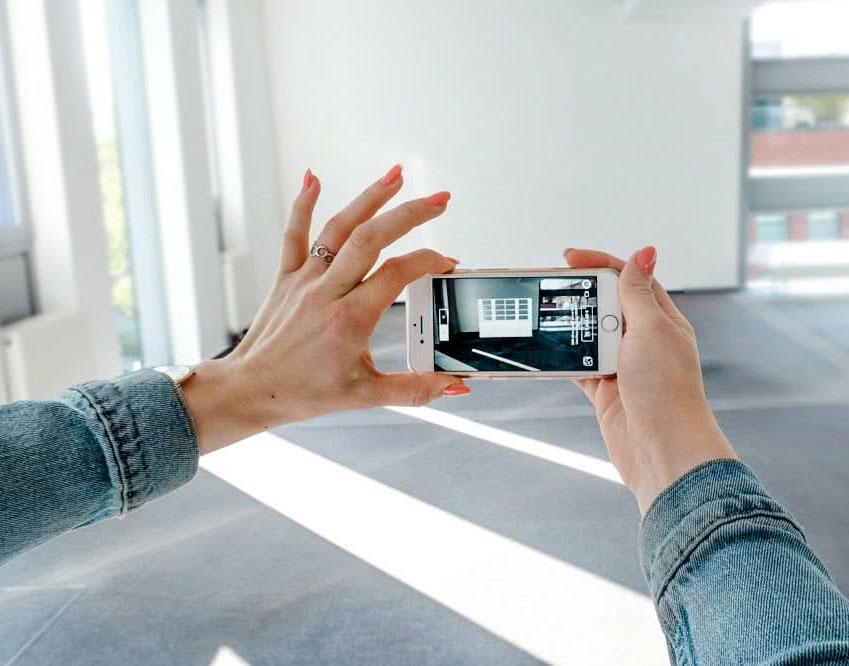 Measure Effortlessly
Thanks to AR it is now very easy to measure a room or office space. Even if you need to measure tape a specific part of the room to make sure that the product fits the space, you can count on augmented reality. Needless to say, Arindu has one of the most accurate tools of measuring in the world which works absolutely trouble-free. By using AR you can accurately measure distance from point A to point B and fun doing it.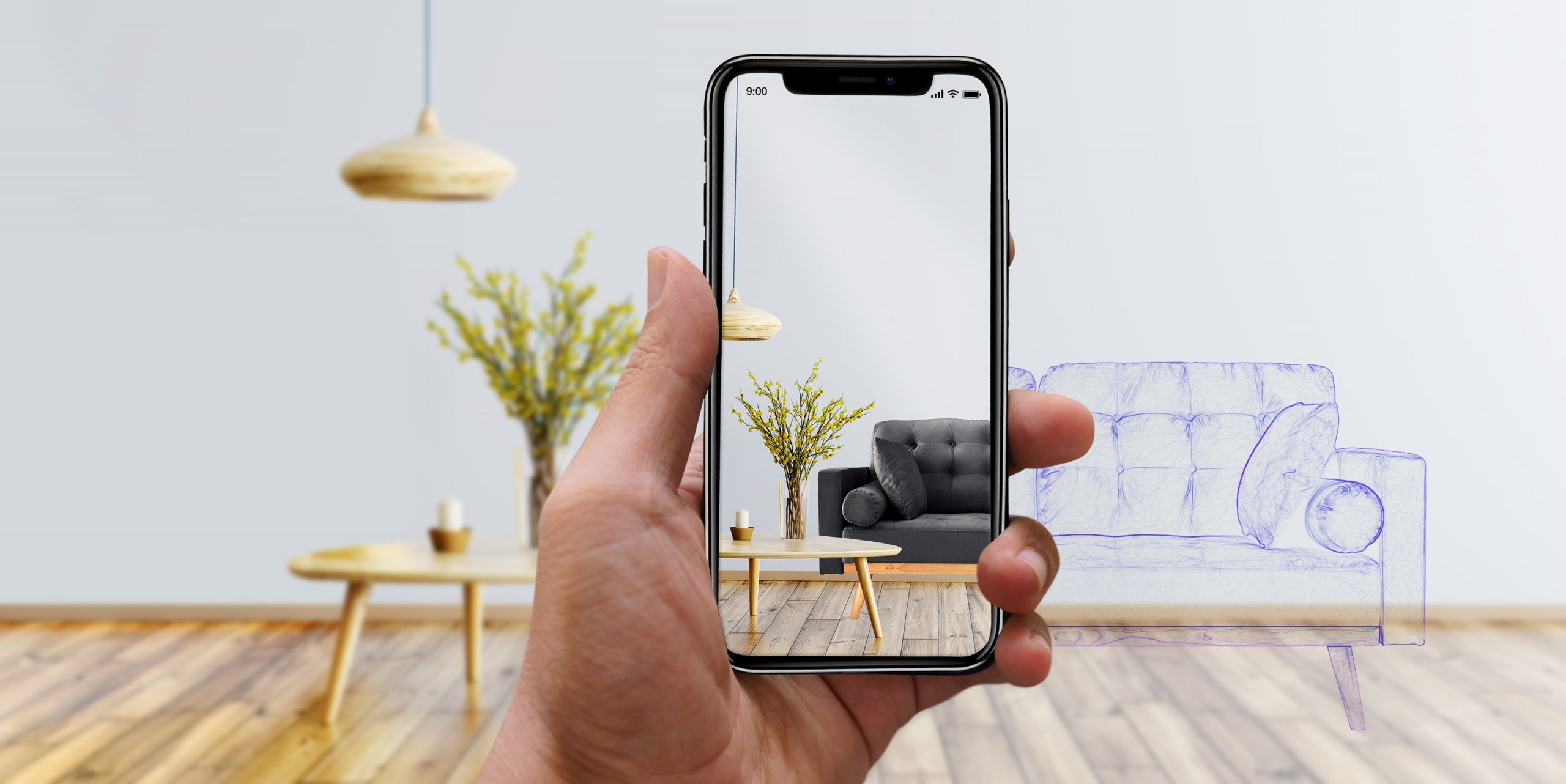 AR; a Must-be Component
The augmented reality market was valued 14.7 billion USD in 2020 and is projected to exceed to 88.4 billion USD by the end of 2026. With the annual growth of 31.5%, the industry is witnessing one of the leading technological advances in recent years. Due to COVID-19 more and more retail and e-commerce businesses are investing on AR. With the new advances in Google's ARCore and Apple's ARkit, it's only natural to take AR into consideration. On the other hand, according to Globe Newswire's Allied Market Research the global market of interior design will hit 255.4 billion USD which shows a 7.8% increase in CAGR in 2020-2027. This figure shows how the industry is successful in reaching its objectives. Nowadays, interior design is not only about the matching color or beauty of your space but exceeds to add functionality to your room, make it both safe and fit to your lifestyle, save cost, amplify the space and increases resale value etc. If you combine these growing industries, the result will be too hard to dismiss. That's why for companies and individuals working in interior design field, Augmented Reality is a must-be component the modern industry.